The SMAAK association needs a helping hand!
The Jocelyn Ménard Caribbean Jazz Group will tour Canada from October 16 to 30, 2023.
Four concerts in prestigious venues and two Master Classes in prestigious Universities where Gwoka will be in the spotlight! The Jocelyn Ménard Caribbean Jazz Group is a group of 6 renowned musicians:
On vocals, Leedyah Barlagne
On the piano, Jean-Michel Lesdel
On bass, Régis Thérèse
On the drum, Klod Kiavué
On drums, Sonny Troupé
On saxophone, composer and band leader Jocelyn Ménard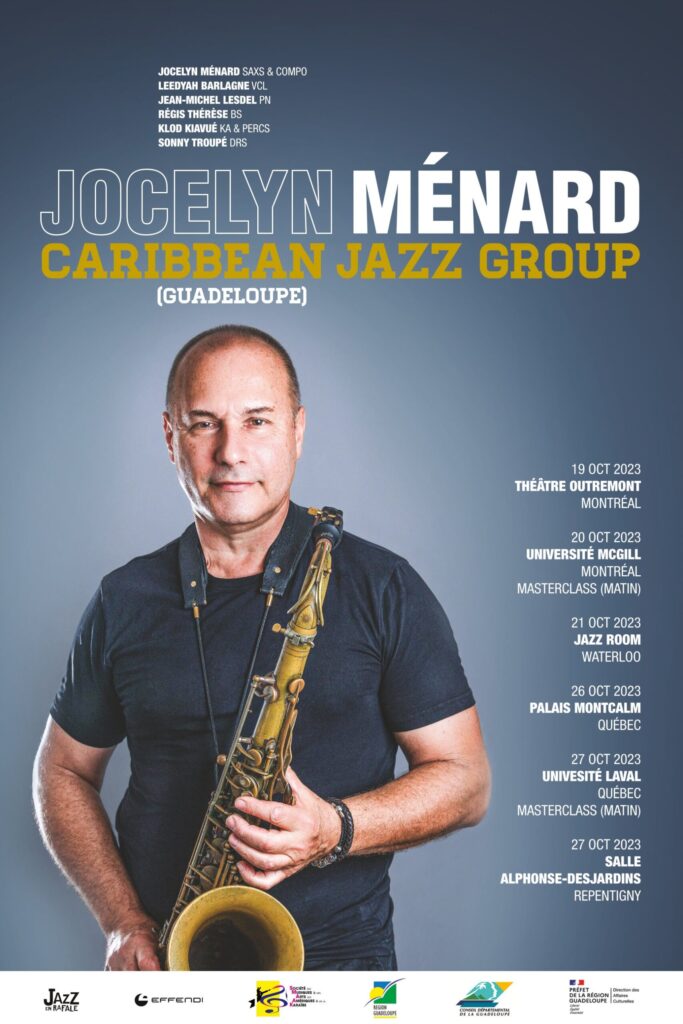 The SMAAK association is launching a fundraising campaign for the sum of €7,000 to cover part of the tour's operating costs. Your support is essential for the realization of this wonderful project, which showcases our Guadeloupean artists abroad. Help us make Guadeloupean excellence shine!
To participate, all you have to do is visit our donation campaign on the Hello Asso platform. Your donations are tax-deductible, so don't forget to ask for your tax receipt on the platform when you make your payment:
https://www.helloasso.com/associations/societe-des-musiques-et-arts-des-ameriques-et-de-la-karaibe/formulaires/1
President Max Fontes and the whole SMAAK team say THANK YOU!